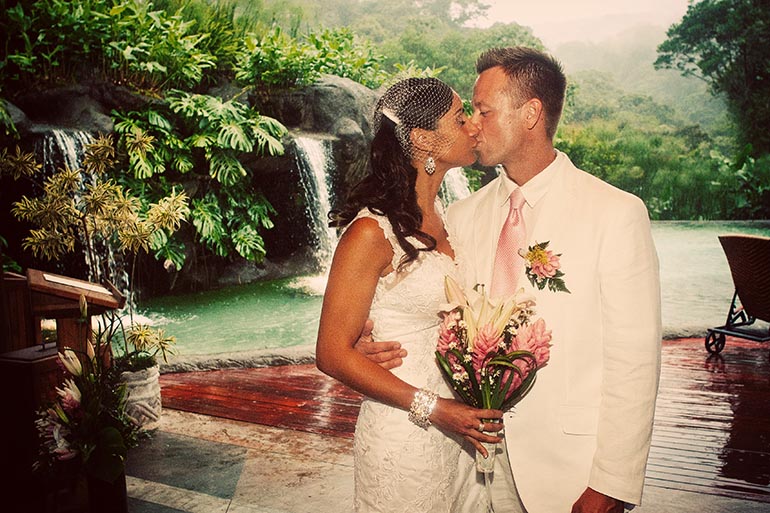 Jennifer+Erik's Wedding Costa Rica
Pura Vida... it's the motto of Costa Rica and all of it's people, Pure Life. This was our first time in the Central American country and boy did it live up to all of it's expectations. Costa Rica is beautiful, the people are wonderfully nice and the location of Jennifer and Erik's wedding at La Paz Waterfalls... SPECTACULAR! I've known Erik for a long time now, we used to work together at Lifestyle Family Fitness and he has been a best man at two of my other weddings. So it was nice to get a chance to capture their wedding also. We felt right at home as those past couples were there as a part of this wedding also... like a big wedding reunion :-)

Costa Rica was seriously a photographer's dream. And we can't wait to go back. To see the entire slideshow of Jennifer and Erik's amazing cloud forest wedding, click here.