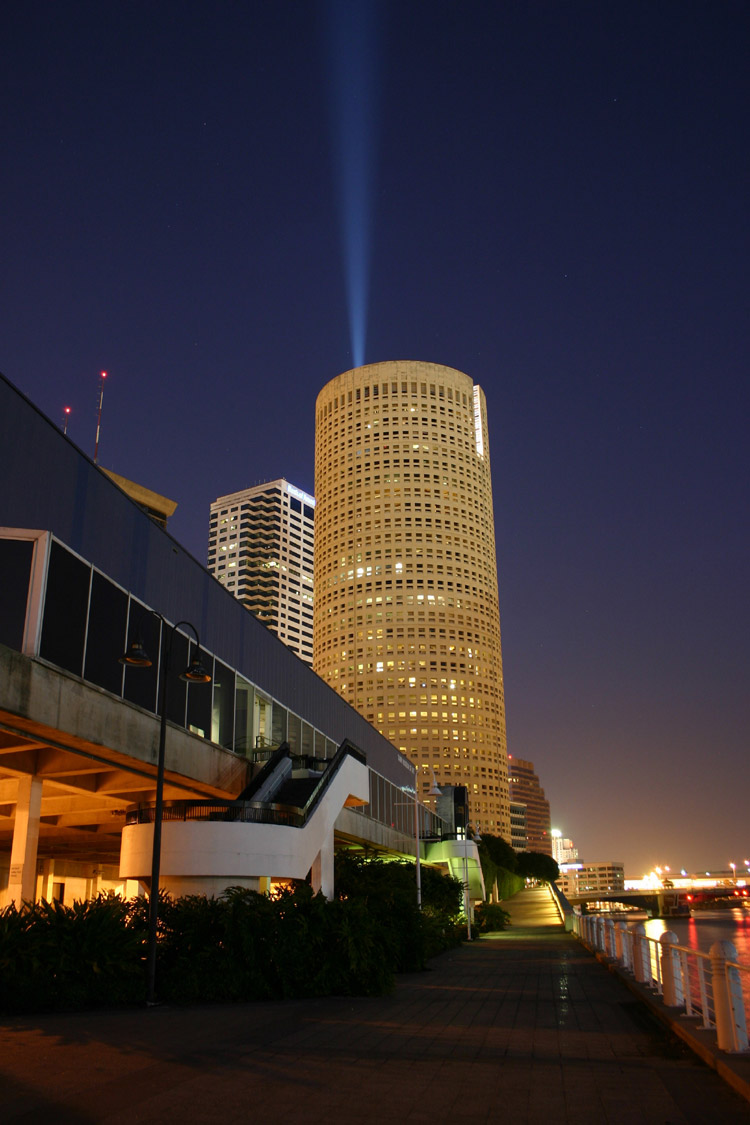 Thursday, Aug 19, 2004
Beer Can Building, downtown, tampa
One Saturday night, a couple of weeks ago, my buddy Brian Stiles and I went to a couple of different locations around Tampa and did some shooting. Truth be told I really wanted to try out my new Bogen tripod. I thought that the results were great.
Some Web Finds:
• eBaums World - The greatest site on the internet for finding videos, audio & soundboards. Check out the old Saturday morning cartoon spoofs of GI Joe.
• aBum - Another good site for finding some pretty cool videos and funny TV commercials.
• George Bush Soundboard — My favorites: "9/11 was so good," "Of of of," "Heh heh heh" and "Cause of fascism."

Jerry McGaghey &copy 2004 • All Rights Reserved